Our MOST Popular Programs

Satori Business Community
Coaching & Resources
---
• 1-on-1 Business Coaching
• Access to the Resource Library with over 3,000 items
• Access to our private Facebook community with daily updates and information from school owners worldwide
• Access to the 365 Calendar and Stats Tracker
• Admission to ProMAC Conferences

Satori Instructor Alliance
Tools & Training for Instructors
---
• Instructor Certification Online Coursework, Tools, and Resources to help deliver the best classes that your students' deserve
• Weekly online instructor training classes via Zoom
• 8-Hour Live Certification Testing.
• Access to Martial Arts Training Sessions
• Access to Continued Individual Testing & Ranking

Complete Solution Program
Business & Instructor Package
---
This program includes both our Satori Business + Satori Alliance programs
The Complete Business Solution is our top-most recommended program for the best results for martial arts school owners that are ready to truly maximize their school to it's fullest potential. This powerful solution will help school owners enroll more students, improve their student retention to keep them training longer, and increase their profit overall.
How it works
Find a program that's the perfect fit for you and your team!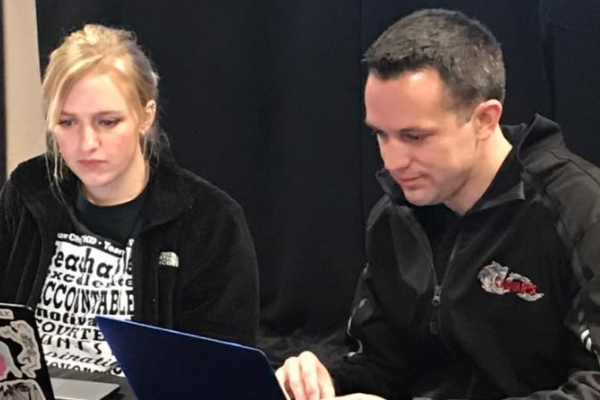 Step 2 - Talk to a Coach!
Even coaches have coaches! Once you have filled out the form you will be contacted by one of our success coaches for a on-boarding school assessment call. They will get to know you and pair you to the program that best fits your needs!
Frequently Asked Questions
The Resource Library is an online library with over 3,000 documents, templates, and videos with everything you need to run a martial arts school. Popular Categories include: Student Retention Systems, How to get New Students, and Staff Development.
We offer several diverse programs that range from hands-on coaching to self-driving courses. Programs can be month-to-month or annual.
Each program also requires many different resources geared specifically to each client's needs and because of that we highly recommend you
and let our coaches find the best program for you that will fit your budget. Your satisfaction and comfort of your level of investment take priority.
For this question, we would like to look to the words of Dave Kovar:
"Any success that I have had is due to the people in my life. I have always done my best work when I have been surrounded by coaches and mentors that have helped to point me in the right direction and guided me through the inevitable turbulent times.
Do you currently have a coach? Do you currently have a mentor? Do you currently answer to someone who demands you to be at your best and keeps you on task? If you have to think too long, perhaps it's time to start looking. When you find the right person, the upside will be pretty amazing and your life will change forever."
to start 1-on-1 business coaching.