About Our Company
Founded in 1994.
Kovar Systems is dedicated to providing proven products and systems to help owners and operators run their schools at peak efficiency. Since 1994, Dave Kovar and his team have been providing innovative products and services to the martial arts industry. Kyoshi Dave Kovar has assembled a team of technology and marketing experts to develop a new generation of products to help schools optimize their instructor training as well as their student acquisition and retention. Kovar Systems products start with the industry's best practices and utilize the latest technologies to maximize efficiency and impact.
OUR MISSION
Our mission is to enable school operators to improve all aspects of school operation. We focus on three key areas: Student Acquisition, Student Retention and Staff Development. You can count on Kovar Systems to deliver effective and affordable solutions that will help you attain unprecedented levels of success.

Dave Kovar
Founder. Martial Artist. Instructor. Businessman.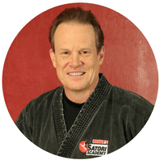 In addition to being an elite martial artist with black belts in 10 Martial Arts styles, Kyoshi Dave Kovar is recognized worldwide as an innovator of best practices for martial arts school operation. He oversees the operation of eight Kovar's Satori Academy schools and he founded ProMAC, the Professional Martial Arts College. Kyoshi Kovar is the Lead Instructor for MAIA and he has published over 100 online business and teaching videos for the Educational Funding Company (EFC). He was named the 2010 recipient of the Martial Arts Industry Association's 2010 Lifetime Achievement Award. Kyoshi Kovar's products and systems are widely acknowledged as industry standards. His relentless pursuit of excellence is at the core of every product from Kovar Systems.

Our Success Coaches
accountability. Experience.
We have hand-picked this team based on their extensive experience and strong track records. Below, meet each of our active success coaches and find out the history behind their martial arts lifestyle.
Dave Chamberlain
Dave Chamberlain is a seasoned senior executive with experience in high-profile corporate environments and fast-growing start-ups. He is a proven leader with a consistent track record of success. Prior to joining Kovar's Satori Academy, he held executive management positions at Gateway Computer and IBM. Mr. Chamberlain found his way to Kovar's after his daughter began as a student in one of the Kovar's Academies, shortly thereafter Dave Chamberlain began training. He has since earned his 3rd degree Black Belt and is training for his third.
Dave Chamberlain joined Kovar's in 2006 and now serves as the CEO working side-by-side with Kyoshi Kovar to make Kovar's and their clients successful. Mr. Chamberlain brings a wealth of both small and large business experience to the table. When coupled with his passion for Martial Arts and the belief that it can and does positively impact the lives of those who train, he remains a strong advocate for the Martial Arts Industry.
Bryan Nay
Bryan Nay has been training in the Martial Arts since 1990 and began teaching in 1998. He is a 3rd degree black belt in Kenpo and 2nd degree in Olympic Tae Kwon Do. Mr. Nay is also a certified Krav Maga instructor, Crossfit Trainer, and MMA Strength and Conditioning Coach. In addition to his martial arts experience, Bryan Nay also has a strong business background. After earning his degree in Marketing and Human Resources Management from Cal Poly, San Luis Obispo, he immediately began putting it to work at a Fortune 50 corporation where he held management positions both in Human Resources and Operations.
Bryan Nay left his role in the corporate world and returned full time to Kovar's in 2010 to continue his life's passion. He was the School Manager of Kovar's flagship location in Carmichael, where he and his team grew the mature school's active count by 160 students in his first two years. In late 2013, he assumed the role of General Manager of Kovar Systems and took on the role completely in late 2015.
Ken Grube
Ken Grube has been training in the Martial Arts since 1983.Grube is a 7th degree Black Belt in Kenpo with black belts in Jhoon Rhee Tae Kwon Do, Iaido, and Doce Pares Arnis. Mr. Grube has been teaching Martial Arts for 26 years, and has more than 20 years of experience operating successful Martial Arts Academies. Ken Grube's experience ranges from managing successful academies, turning around struggling academies, and opening new locations.
Over the course of Mr. Grube's career as a Martial Artist he has trained thousands of students, Head Instructors and Program Directors. Mr. Grube currently manages the day-to-day operations of the 8 Kovar's Academies and oversees the training and certifications for all instructors within the Kovar's Academies. Additionally, Ken Grube has been instrumental in the design and implementation of the Kovar's TNT ("Teachers-IN-Training") program.
Chad Shepherd
Chad Shepherd has been training in the Martial Arts for 23 years. Mr. Shepherd is a 5th Degree Black Belt in Kenpo, a 2nd degree Black Belt in Tae Kwon Do, and a Black Belt in Brazilian Jiu-Jitsu. Mr. Shepherd is also a certified MMA conditioning coach under Kevin Kearns, and a former professional MMA fighter. He also holds the honor of being a United States Marine Corp Veteran and appearing in the John Woo film, Windtalkers.
Chad Shepherd has been operating Martial Arts Academies for 14 years, and is currently operating Kovar's Roseville Academy, a 2300 sq. foot academy with an active count of 285 students and growing. Mr. Shepherd's passion, discipline and dedication in the field of Martial Arts can be seen in everything he does; be it training his students, developing his staff, or sharing his expertise.
Paul Duarte
Paul Duarte first began training in the Martial Arts in 1975. He returned to the Martial Arts in 1990 under Kyoshi Kovar, after taking time to focus on his education and family. Mr. Duarte is a 5th degree black belt in Kenpo and has studied extensively in Iaido, Escrima and Kobudo. Paul Duarte is a Vietnam Veteran and served as a Security Technician during his four years of service.
Paul Duarte began teaching Martial Arts in 1996 and in 2004 he opened the Kovar's Laguna Academy. Within one year of opening the Academy it grew to an active count of 300 students. Mr. Duarte's efforts have been recognized by the California Senate who awarded him a Certificate of Merit. He currently serves as mentor and safety officer in addition to his duties as a ProMAC success coach.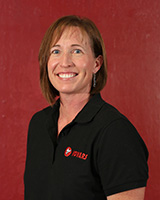 Julie Alexander
Julie Alexander has been training in the martial arts for 13 years. She has a 4th degree Black Belt in Kenpo. In 2010 Ms. Alexander joined the Kovar's team as the Program Director for the Waterman Kovar's Satori Academy. During her time at Waterman the school grew from an active count of 188 to 330. Ms. Alexander also spend her time working in Kovar Systems and was part of the launch of ProMAC and was responsible for managing the Enrollment Accelerator.
Ms. Alexander recently accepted a position to direct the Program Directors for the 8 Kovar's Satori Academy locations. She is responsible for the training and management of the Kovar's team of Program Directors. Julie Alexander's passion for Martial Arts as well as her high standards of excellence have made her an impeccable trainer as well as a valuable resource and an outstanding advocate for the Martial Arts and school owners.