CONFERENCE AGENDA
Saturday, February 22, 2020
9:00AM - 10:00AM

Welcome to ProMAC

Are you Headed in the Right Direction?

What's New with Kovar Systems
Dave Kovar / Bryan Nay

10:00AM - 11:00AM


Break Out Sessions
(Pick one to attend)

Running a Great
Teachers-in-Training Meeting
Lexi Townsend


Kovar's 2020 Digital Marketing
Plan & Strategy
Dave Chamberlain

11:00AM - 12:00PM


Break Out Sessions
(Pick one to attend)

Booth Basics:
Spring Recruiting and Booth Events
Dave Kovar

When to Seek the Advice of Legal Counsel
Dave Chamberlain

12:00PM - 1:30PM

Break for Lunch
1:30PM - 2:30PM
Break Out Sessions
(Pick one to attend)

Managing Conflicting Activities
Tim Leard

Money Isn't Everything -
Motivating Your Team Through
Non-Financial Means
Bryan Nay

2:30PM - 3:30PM


Break Out Sessions
(Pick one to attend)
Working with Special Needs Students


Keri Baliff

The Super Summer Series & Camps


Dave Kovar

3:30PM - 4:30PM
Break Out Sessions
(Pick one to attend)
Daily Habits Workshop


Dave Kovar

Kovar Systems Services
Overview for Guests

4:30PM to 5:30PM

Accountability & Action Plan Group Activity

6:00PM - 8:00PM


On-Mat Training

On-Mat Training Session




Tim Leard / Chip Townsend

8:30PM - 10:00PM

Social Mixer: Miguelito's Mexican Restaurant
Sunday, February 23, 2020
8:00AM - 5:30PM

Satori Alliance Instructor Certification Testing
[Event Details]

Legends Martial Arts, Hurst, TX

Sessions are subject to change
Event Reminders & What to Bring
**We ask that shoes be removed when on the mats during this week. You may also wear mat shoes as long as they are indoor only. Thank you.**
We are so excited to host our ProMAC Central Conference in Jacksonville, FL! Here are a few things that we'd like you to have available that will help you get the most out of the sessions:
What to bring:
Laptop & charger
Training clothes (as simple as t-shirt and workout pants or up to a full uniform)
Key members of your team (if possible!). We will have a variety of on-the-mat training sessions available Friday during the day at our CENTRAL conference in addition to the usual evening training. If you are driving and can bring some extra members of your team, we think these will be valuable sessions for them to attend.
Other information to have handy (most of this will probably be available from your CRM):
Your goals from the last conference – what did you plan to do between then and now?
A list of all your active students
A list of students who quit in the last 12-18 months (extra credit: have the reasons why they quit handy too)
Admin access to your school's Facebook Business page
Things to think about ahead of time/jot down notes:
Your most successful recruiting sources/methods for the last several months
Any systems/processes/changes you've made or implemented in the last year that are working particularly well or that you're especially proud of
Questions for our team – what issues are you having particular trouble with lately where you could use some advice?
CONFERENCE Venue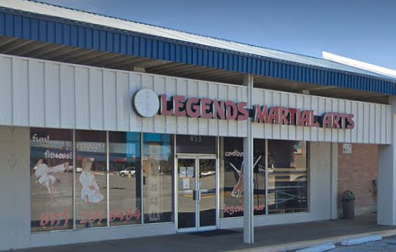 Legends Martial Arts - Hurst, TX
Legends Martial Arts | 453 W Bedford Euless Rd | Hurst, TX 76053 | Front Desk: (817) 285-8484
hotel recommendations
Hotel STAY NEAR PROMAC
Hilton Garden Inn Dallas at Hurst Conference Center 1615 Campus Dr, Hurst, TX 76054 | PH: 817-281-5800
Hyatt Place Fort Worth/Hurst 1601 Hurst Town Center Dr, Hurst, TX 76054 | PH: 817-577-3003
Hampton Inn & Suites Dallas 1600 Hurst Town Center Dr, Hurst, TX 76054 | PH: 817-503-7777
Holiday Inn Express & Suites 820 Thousand Oaks Dr, Hurst, TX 76054 | PH: 817-427-1818