Highlight Sessions
Guided Bat Breaking with chip townsend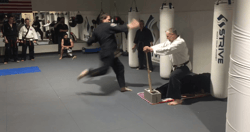 Learn from four-time World Record holder Master Chip Townsend. He will work with you personally to review technique, proper holding and breaking positions, as well as holding for you during the Saturday night workout for a public break event. Materials included. First come, first serve!
The Satori Instructor Certification Testing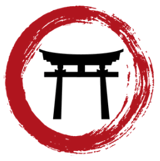 On Sunday there will be an opportunity to test for Level One Instructor Certification for Satori Alliance Members at Strive Martial Arts and Fitness, in Highlands Ranch, CO. This is for members that have completed their background check, CPR and First Aid Certification, and Stages 1-4 of the Level One Instructor Certification Curriculum. We highly recommend this certification to individuals that have started the online training course by mid-February to give you enough time to master the skills and set yourself up for success. Must be a registered Satori Alliance Member to Certify.
What Sessions Should You Attend?
Understand Session Levels
With over 100 breakout sessions, there's a lot to take in! We wanted to make it easy to find the content that will most apply to you and your team. Sessions are broken down by 100, 200, 300, or 400 levels. Each level indicates how advanced the topic will be, see below:
100: These course are foundational systems and concepts that are essential for growing your student body up to about 120 students. Whether you have a new location, are trying to be a full-time professional martial artist, or want to begin growing a team, you want to make sure these systems are in place.
200: These courses focus on intermediate systems that help establish repeatable processes to grow past 100 students and increase to 200+ students. These concepts are central to running a school, and will help you grow and develop your team around you to serve a larger part of your community.
300: At this level, the assumption is your school is running fairly smooth and you have a team in place to help you. You can still improve as you face new challenges with a growing team. You're either looking to open another location or you want to grow your primary location well into the 300+ student range and beyond.
400: These courses cater to school owners with larger teams, often with several locations or single locations at the "mega-school" level. Focus is on the challenges of running multiple locations, shaping large-scale teams, and other advanced or nuanced topics that should be prioritized only after 300-level subjects.
Understanding Session Categories
The first number (1, 2, 3, or 4) indicates the "level" of the course the last number indicates the "category." Here's a quick chart to help you tell the difference:
XX0: Business Systems - Sessions focus on business practices or systems. This is HOW to run your
business.
XX1: Recruiting - Sessions focus on topics to help you get more students. Grow, grow, grow!
XX2: Retention - Sessions focus on reducing quits and keeping the students you already have for longer. Keeping a student is easier than finding a new one!
XX3: Running a Great Mat - Sessions focus on HOW to structure your classes, curriculum, and what
generally happens on the mat. If you teach, these courses apply to you.
XX4: Staff Development - Sessions focus on how to develop and lead your team. Investing in those around you is one of the best investments you can make!
XX5: "Electives" - These are sessions that don't fit as neatly into one of the previous categories. These are often enriching and diverse topics that add to already strong programs.
1
Speakers & Sessions
KEYNOTE: Dave Kovar
ABOUT: Hanshi Dave Kovar is known worldwide as the Teacher of Teachers. An 8th degree Black Belt and still growing, he has dedicated his life to the martial arts, earning Black Belt ranks in 10 unique martial art styles, with a majority of those as advanced ranks. He has grown a phenomenal team of over 100 employees that serves over 2600 students in Sacramento, CA. His focus for the last several years has been to give back to the industry he loves so dearly – providing resources and training for school owners around the world through ProMAC, the Satori Business Community, the Satori Instructor Alliance, and his non-profit organization, Martial Artists Against Bullying. He has written several books and enjoys leading seminars and events around the globe.
Friday, May 3rd
Keynote Speaker at 9:00AM
Looping Fight Drills at 3:00PM
In this session, Hanshi Kovar will be teaching interactive partner drills that blend various ranges of combat into one seamless flow.
Group On-Mat Training at 6:00PM
Saturday, May 4th
Clinch Drills for Fighting and Fitness at 7:00AM
The clinch is probably the most neglected range for most martial artists. In this session, Hanshi Kovar will be covering various drills designed to fine-tune someone's reflexes in this range, and give a great workout.
205: MAAB - The Anti-Bullying Movement at 2:15PM
Get And in-depth and detailed game plan as to how to prepare students on ways to combat bullying.
Sunday, May 5th
Body Weight and Movement Drills at 6:00AM

No fitness equipment? No worries. In this session, Hanshi Kovar will be sharing functional fitness drills designed to increase flexibility, strength, endurance and suppleness.
105/205/305/405: Staying Relevant: 40 Years and Going Strong at 9:45AM
In this session, Hanshi Kovar will share lessons learned over his 40+ years of running a school. He will also share his predictions as to where our industry is going.
305: The Satori Lifestyle at 11:00AM
This session will be a holistic approach about how personal habits can affect success in business. I would discuss daily routines, training regimens and ongoing education. I love this topic and I know it would be a hit.
Fariborz Azhakh
ABOUT: Fariborz Azhakh has been one of the driving forces of martial arts in California and is an accomplished and well-respected Hapkido instructor.
Sunday, May 5th
300: How to Create Your "Standard Operation Manual" for Your School at 9:45AM
Having an operations manual is a vital part of any business. It can serve your school as a guide and a "how to" into all the tasks that are done everyday and it will make training new staff much easier.

Fariborz Azhakh will share his own school's operation manual as a template so you can develop your own.

Standard Operating Procedures (SOPs) are step-by-step instructions that act as guidelines for staff and instructors work processes. ... When your staff follow the SOP for a particular task, they produce a product that is consistent and predictable.
Julie Alexander
ABOUT: Julie Alexander is a 4th degree black belt on the Kovars team. After catapulting her own academy to new records of enrollment and overall success, she's spent the last several years overseeing the entire Kovars Program Director team and helping to establish repeatable systems to grow the company as a whole.
Friday, May 3rd
100: Seven Stats You MUST Track and How to Track Them at 1:45PM
300 / 400: Advanced Statistics at 3:00PM
What's the best way to know which direction to take your academy? We'll drill down into student and financial statistics to get to the true decision makers in your stats.
Saturday, May 4th
302: Retail Strategy from Kovar'sat 9:30AM
Kovar's has continually improved retail sales performance by refining our annual retail plan and keeping it congruent with our martial arts program. We'll review our repeatable planning and tracking strategies.
303: Selecting the Right Gear for Your School at 11:15AM
200: Choosing the Right Student Management Software at 2:15PM
Sunday, May 5th
101 / 102: Preparing for Back to School at 8:30AM
101/201: 90 Day Marketing Planning at 9:45AM
Group marketing discussion reviewing the 20 different ways to get students from May through July, including building our a customized map for your school's success in the next quarter.
404: Managing Teams Across Multiple Locations at 11:00AM
Richard Baciarini
ABOUT: Richard Baciarini is the founder of Inspire Martial Arts in Davis, CA. A seasoned and well-rounded martial artist, he runs a phenomenal program and is particularly well known for the passion and excitement he generates in his community through his summer camp programs.
Saturday, May 4th
301: Summer Camps for New Students at 1:00PM
Powerfully answer a community necessity to generate revenue with nearly zero advertising.
Seth and Melanie Birky
ABOUT: Seth and Melanie Birky are both 6th Degree Black Belts in Taekwondo. They are the school owners of Star Martial Arts with two locations in Indiana.
Friday, May 3rd
402: Hosting a Student Tournament at 1:45PM
Seth & Melanie Birky host 3 intra-school tournaments and 2 regional tournaments each year. With approximately 100 students competing at each in-house, and 700 competitors joining for each regional, Mr. & Mrs. Birky will be sharing the systems that help their schools foster healthy competition, retain & upgrade students, and generate high profits.
Kristine Brink
ABOUT: 5th Degree Certified Black Belt Instructor with over 20 years teaching experience. Ms. Brink is also a certified Instructor of Fast Combatives and Fast Defense and is a BJJ Blue Belt and continues to train in BJJ, no-gi grappling and Thai boxing.
Saturday, May 4th
300: How To Keep Your Instructors Training at 10:15AM
Explore ideas on how to build comraderie with your team both on and off the mat.
Matt Brown
ABOUT: A professional UFC fighter and recent gym owner. Brown has fought in 25 UFC fights over the past 10 years.
Saturday, May 4th
Immortal Striking at 2:15PM
Learn striking techniques from one of the best strikers in the history of the UFC.
Chance Burleson
ABOUT: Chance Burleson is the Chief Instructor and Co-founder of Legends Martial Arts Inc. He currently holds a 7th Degree Black Belt in American Karate, a 1st Degree Black Belt in Aikido and extensive training in Boxing, Brazilian Jiu Jitsu and Kali.
Saturday, May 4th
104: A Secret that Doubled Our Active Count at 9:30AM
Steps and processes that Burleson and Guido went through to transform their school from struggling to thriving. it was simple to follow and worked magically.
Chaz Butler
ABOUT: From Dojo Rat to Computer Lab Rat I have been that kind of geek my whole life, my passion for the last 20 years has been all things Digital Marketing, I have been helping businesses leverage the internet since before Google even existed.
Sunday, May 5th
301 / 401: Expanding Your Digital Marketing Horizons at 11:00AM
I can spot about 10 different Martial Arts disciplines among the Speakers at this conference. Would you be surprised to learn that there is a similar number of ways you can market your school online? There is a lot more than just Facebook out there.
Larry Caldera
ABOUT: Larry Caldera has been with Kovar's since August 2007. He is responsible for the IT infrastructure of the company as well as other operational duties. He brings over 25 years of management experience to the table and performs his job with constant focus on advancing the Kovar's legacy of changing lives for the better.
Friday, May 3rd
302: Leveraging Technology to Improve Student Service at 11:45AM
This session will be geared for school owners who already have solid core systems in place, and have likely already gotten to a place where they have over 200 students. An attendee will be taken through some of the ways that tech can positively augment their operation to enhance the student experience, and why it's important to stay innovative.
Tom Callos
ABOUT: Tom Callos is a 7th dan in TKD, a brown belt in BJJ, and a longtime veteran of school management, teaching school management, and creating innovative ways to do what we do, better.
Friday, May 3rd
405: Out of the Dojo, into the World at 4:15PM
The space between what we're doing and our potential is vast. Tom Callos shares his ideas about bridging that gap with simple but sophisticated, intelligent, and action-oriented processes for being the teacher / school owner you'd like to see in the world.
Garcielia Casillas
ABOUT: Graciela Casillas, Black Belt Hall of Fame inductee, has earned international acclaim as one of the world's top martial artists, self-defense instructors and author. Casillas retired undefeated as the World Karate Association and the International Women's Boxing Association Bantamweight World Champion and is currently a world champion in Filipino Stick fighting.
Casillas has incorporated knowledge acquired from various arts, including her own personal and professional experiences to formulate a highly effective women's self-defense program. She has also served as a columnist for a variety of magazines including Black Belt Magazine and Inside-Kung-fu Magazine and recently published her book, The Lioness Within, A Woman's Self-Defense Survival Guide.
Sunday, May 5th
303: Psychology of Self-Defense by 8:30AM
The psychological and mental aspects of self-defense will be addressed. Barriers that women face will also be explored along with how to overcome obstacles that prevent women from finding purpose and value in choosing to learn how to defend themselves.
Paul Castagno
ABOUT: Paul has been training in martial arts for over 20 years. He is a 5th Degree Black Belt and multi-style Martial Artist. He has received his master level in Kempo and has extensive training in Brazillan Jiu-Jitsu, Kali, Kung-fu and Muay Thai.
Saturday, May 4th
302: Making Parents Your Ally at 1:00PM
How to connect with parents and create a community of support around your students.
Sunday, May 5th
300: Time to Move? How and When to Move Your School at 9:45AM
When and how to successfully move your martial arts school.
Dave Chamberlain
ABOUT: Dave Chamberlain joined Kovars as CEO in 2006 and works with Kovar's Founder, Hanshi Dave Kovar and their team, to make Kovars and their students and clients successful. Mr. Chamberlain is a seasoned senior executive with experience in high-profile corporate environments and fast-growing start-ups. Prior to joining Kovars Inc., he held executive management positions at IBM, Gateway and Novell. He holds the rank of 3rd Degree Black Belt.
Friday, May 3rd
200 / 300: Getting it Right: Lease Negotiation at 1:45PM
Truly, a Who, What, When, Where and How of negotiating a lease, whether it's regarding a new location, renewing a current lease, or opening another location.
Saturday, May 4th
100 / 200: P&L/Balance Sheet - Essential Financial Documents at 10:15AM
Eliminating the mystery and complexity surrounding these essential financial documents that every business owner should understand. In simplifying these tools, we will look at the seven most important areas to concentrate on in each of them.
400: 5 Must Do's of High Level School Operators at 11:15AM
400: What is Your School Worth? How to Value Your Business and Sell It at 2:15PM
A discussion about selecting the person(s) to take your place as the school / company owner, the steps involved for gifting, or selling your school, along with the timing of the transaction.
Sunday, May 5th
200 / 300: Managing the Bottom Line and Common Mistakes to Avoid at 11:00AM
Getting the best bottom line result from your business requires a delicate balance between generating revenue and appropriate spending. We will be discussing how to maintain that balance for the most profitable result.
Thomas Clifford
ABOUT: Thomas Clifford is an eager student of the Martial Arts. His began his formal training in 1981. Thomas has a Dojo in Rockland County, NY.
Saturday, May 4th
102: The 8 Step Progress Check - Creating A Compelling Future at 11:15AM
A Martial Arts school with strong recruitment methods survives, and with effective retention strategies, it thrives. Stay connected to your student's Martial Arts timeline by helping them create it.
TIM COE
ABOUT: Tim has 17 years of experience in Website Development and SEM. He manages the Website and SEM team for Zen Planner which has over 500 current website clients.
Friday, May 3rd
201: Best Practices for a Website That Works at 1:45PM
Jeff Cvitak
ABOUT: Jeff Cvitak is a serial pizza & taco eater and coffee addict. He's an avid book lover and warm weather enthusiast. He loves helping others and making a difference in their lives. He says he runs the show but in reality it's his awesome wife that's the brains of the operation. Btw, if you read this you're awesome!
Friday, May 3rd
202: Creating Amazing Customer Service Moments at 3:00PM
How to provide awesome customer service which leads to amazing retention. Learn easy tips and ideas that you can implement immediately into your school.
Mark Dellagrotte
ABOUT: Professional Muay Thai kickboxer and trainer. Mark is the owner of the Sityodtong USA Branch in Somerville, MA. Mark also has extensive training and is certified in the arts of Kali Escrima, Pencak Silat, Jeet Kune Do, Savate, and Brazilian Jiu-Jitsu.
Saturday, May 4th
Modern Muay Thai for MMA at 8:30AM
A unique approach to Muay Thai you have never seen before.
Jim Dryburgh & Team
ABOUT: Sifu Jim Dryburgh started training in American Kenpo Karate in 1992. After earning his 2nd Degree Black Belt, he opened PowerKenpo in 2002. After a decade of floundering around, he was at 170 students when he joined Promac. Today, PowerKenpo has about 330 active students and a highly trained team of instructors.

Since we're talking about building a team, we're bringing a team to do it. Shihan Steele Lane and Sensei Keri Bailiff are both leaders in our program, and all three of us will be working together to make this a great presentation.
Friday, May 3rd
104: The TNT Program - Building an Instructor Team From the Ground Up at 4:15PM
A detailed, step by step session on how we use our TNT (Teachers In Training) Program to train our staff, identify future instructors, keep ourselves sharp - and for retention! A well trained team of instructors is critical to growing your studio, and we'll show you how we did it. You'll leave with a complete TNT program that you can modify to fit your needs.
Amal Easton
ABOUT: Professor Easton moved to Rio in 1995 to train for 3 years with the Gracie family and has been building academies in Colorado since 1998.
Saturday, May 4th
Finishing from the Back at 11:00AM
Learning to finish more people once you get their back
Manny Esmeraldo
ABOUT: Long time martial artist, instructor and school owner. Opened 1st location in 1994 and 2nd location in 2014.
Friday, May 3rd
300: Exapnasion - Going from One Location to Two at 3:00PM
Discuss the pros and cons of multiple locations and go over the critical items to consider, key decisions to make & proven strategies needed to successfully opening a 2nd location.
Rachel Greenbaum
ABOUT: Rachel Greenbaum began teaching a heavy bag kickboxing class at a Kenpo Karate school at age 19. She progressed into training Muay Thai, and then went on to compete in The 2004 U.S. Women's Nationals Boxing Championship where she was ranked 6th in the country. She now oversees the StrikeFit program for the Krav Maga Alliance, and has earned her instructor Black Belt in Krav Maga.
Saturday, May 4th
StrikeFit Fitness Workout at 7:00AM
How to utilize striking combinations, heavy bags, and other exercises to add a heavy bag fitness class to your martial arts programs.
Ken Grube
ABOUT: Actively training in Martial Arts for 35 years, Grube has worked every position in the Dojo, has rank in multiple styles, and loves it today as much as he did 35 years ago.
Friday, May 3rd
103: Hidden Secrets of a Successful Mat at 11:45AM
101: Maximizing Public School Relationships at 3:00PM
How to strengthen your relationship, While making your relationship with your Elementary schools a Win / Win.
Saturday, May 4th
203: Rotating Curriculum Implementation Workshop at 8:30AM
102: Best Summer Ever at 2:15PM
Best summer ever, Retention , Recruitment, Revenue.
Sunday, May 5th
101 / 102: Preparing for Back to School at 8:30AM
How to strengthen your relationship, While making your relationship with your Elementary schools a Win / Win.
102: Retention for the First 100 Days at 9:45AM
How to increase your conversion rate, improve retention and promote referrals.
404: Managing Teams Across Multiple Locations at 11:00AM
Mike GUIDO
ABOUT: Owner/Operator of Guido's Martial Arts Academy in Clovis, Ca. 5th degree Black Belt training since 1986. Multiple time sport karate champion.
Saturday, May 4th
104: A Secret that Doubled Our Active Count at 9:30AM
Seminar designed for smaller schools who would like to take their school to the next level of success. We will share with them the success we've had with Kovar Systems.
Jorge Gurgel
ABOUT: Gurgel is originally from Fortaleza, Brazil, where he earned a black belt in Brazilian jiu-jitsu under Marcus Aurélio. Gurgel starred in the second season of The Ultimate Fighter television series and was eliminated from the show in the fifth episode due to a loss to Jason Von Flue via unanimous decision, but showed tremendous heart by fighting with a blown ACL. Gurgel's match with Diego Saraiva at UFC 73 was designated as the "Fight of the Night" by the UFC.
Sunday, May 5th
Frame for BJJ at 9:45AM
A simple and effective breakthrough of my philosophy of having a good frame not extending Limbs at all throughout all of your bjj transitions.
Chris Herrman
ABOUT: Founder of Alpha Martial Arts. Chris has been training in the martial arts for 28 years and has grown AMA from a small, part-time, community center program in 2001 to 3, full-time, locations in Seattle, WA.
Friday, May 3rd
300: Exapnsion - Going from One Location to Two at 3:00PM

Discuss the pros and cons of multiple locations and go over the critical items to consider, key decisions to make & proven strategies needed to successfully opening a 2nd location.
Saturday, May 4th
303: Integrating Secondary Programs at 8:30AM
Discuss the pros and cons of adding secondary programs at your location and go over the critical items to consider, key decisions to make & proven strategies needed to maximize profitability and limit stress.
Derrek Hofrichter
ABOUT: Derrek Hofrichter founded East Valley Krav Maga (EVKM) in 2011. He is a Level 6 certified Krav Maga Alliance Instructor who holds the rank of 1st Degree Black Belt under Krav Maga Alliance founder John Whitman and is also a member of the Krav Maga Alliance Training Team. He frequently speaks to groups, combining self defense, Krav Maga, and motivational philosophy.
Friday, May 3rd
301: Get In The News! at 1:45PM
The tips and strategies to consistently get your martial arts or fitness program covered by local news organizations. Using these tools you can position yourself as the expert and leading brand in your area.
Saturday, May 4th
101: How To Post Your First Social Media Ad at 8:30AM
Step by step directions on posting an ad to Facebook and Instagram, as well as general strategies for your martial arts marketing.
Ryan Hoover
ABOUT: Ryan is the founder of Fit to Fight®, a worldwide training organization, co-author of multiple Krav Maga titles, featured author in Skillset magazine, and developer of multiple training programs.
Friday, May 3rd
fireARMED®: Fighting, with a Gun at 1:45PM
fireARMED® is a course designed for implementation into martial arts centers, for those who carry a firearm or are considering carrying a firearm. Using inert training pistols, this course focuses on weapon access, weapon retention, family protection, use of force, and more, utilizing challenging and dynamic training drills
Moti Horenstein
ABOUT: A 9th degree black belt and holder of world championship titles in several disciplines. He served in the Israeli military, teaching the Special Forces, before opening a school in the US in 1992. Today Hanshi Moti works even harder to bring his students the best techniques through hard work, research and development.
Sunday, May 5th
Survival Skills at 8:30AM
David Kaye
ABOUT: David Kaye has been training in martial arts for 30 years, teaching for 23, and holds black belts in Karate, Kobudo, Arnis, and Kempo. His penchant for creating order within a structure has helped both students and schools create new possibilities for themselves and their futures filled with success.
Friday, May 3rd
302: Leveraging Technology to Improve Student Service at 11:45AM
Saturday, May 4th
102: Running Great Summer Camps at 1:00PM
Powerfully answer a community necessity to generate re302venue with nearly zero advertising.
Sunday, May 5th
ON KO CHI SHIN: Learn From the Old to Understand the New at 8:30AM
Bill Kipp
ABOUT: Bill Kipp has 30+years helping martial Arts schools integrate safe and fun reality self defense into their curriculums and testing. His programs have been taught in 17 countries spanning 5 continents. Bill's motto is "The world needs more heroes" and his passion is to ignite the inner Hero in students. Strong Heart Games is his latest evolution of training.
Saturday, May 4th
Strong Heart Games for Martial Artists at 1:00PM
Strong Heart Games are short dynamic high energy games designed to massively boost your student's confidence and self defense ability. These training methods have been taught in 17 countries and 5 continents to help Martial Artists of all ages turbo charge their training. The Games are safe, fun, simple, and can be used as an addition to rotating curriculum, testing, birthday parties, stand alone seminars, and more.
Tim Leard
ABOUT: Tim has been training in the martial arts since 1996 and teaching full time since 1999. With experience in multiple styles, disciplines, and training programs Tim is passionate about curriculum design, class formatting, and effective pedagogy in the martial arts. He loves using his experience and unique perspective to help school owners and instructors bring out their absolute best for the benefit of them and their students
Friday, May 3rd
103: Hidden Secrets of a Successful Mat at 8:30AM
A basic introduction and explanation of rotating curriculum, with ideas for implementation and how it informs and integrates with class scheduling. Attend if you are curious about the benefits of rotating curriculum scalable class scheduling.
Saturday, May 4th
203: Rotating Curriculum Implementation Workshop at 8:30AM
A hands on, practical, team based workshop focusing on the "how-to" of designing and implementing a rotating curriculum. Includes options and recommendations based on collective experience and desired outcomes. Attend if you want to explore moving forward on using a rotating curriculum in your organization.
200: Classroom Formatting at 10:15AM
Overview and explanation of best practices regarding formatting classes for effective and efficient use of staff and to maximize student experience.
200: The Best Classroom Format at 11:15AM
303 / 403: Using Technology in the Classroom: SlingStudio Demo
Duane Ludwig
ABOUT: 2 time martial arts instructor of the year, Professor Ludwig give and team give passionate instruction in both Bang Muay Thai and Brazilian Jiu Jitsu. Their enthusiastic and detailed approach to class is what separates the experience of Ludwig Martial arts from other schools.
Friday, May 3rd
How to Work with Beginners at 3:00PM
Building up the basics.
Eliot MArshall
ABOUT: Eliot Marshall has been training martial arts for 32 yrs. He started in traditional martial arts and then upon moving to Colorado met Amal Easton and began his study of Brazilian Jiu Jitsu. After a successful MMA career which included 6 fights in the UFC and a competitor on The Ultimate fighter, Marshall entered the ownership side of the Martial arts Journey. Eliot and Amal are now the co owners of 7 Easton Training Centers in the Denver Metro Area.
Friday, May 3rd
302: Creating A Great Student Culture at 4:15PM
This session is about what is the purpose of having a martial arts school and how you can show all of your students how to find their power.
Paul Mccarthy
ABOUT: Paul McCarthy has been the Director of the UCLA Martial Arts Program for the past 10 years. He has studied and taught martial arts all over the world, teaching his expression to all kinds of students. His focus over the past 5 years has been to promote the health and wellness benefits and to use martial arts as a way to thrive as healthy human beings.
Saturday, May 4th
405: Cognitive Kali - Ancient Arts for Modern Minds at 1:00PM
How we move determines who we are. As martial artists we all choose various methods, styles and systems to learn and practice for a plethora of reasons. Kali has been shown to be an effective combat art, it has also been shown to be an effective tool to develop attributes for professional and college athletes and is enjoyed recreationally throughout the world. Cognitive Kali is not a new system or art, it is just a different way of thinking, a new way of training for a different purpose. It takes ancient solutions to fighting and self-defense, and applies them to modern problems in today's world. Using neuroscientific models, progressions and training methods, the program challenges the brain to work harder…so that it can become stronger, more resilient to the cognitive impairments that plague us as we age. By challenging the brain in specific ways we also get to enhance our ability to process information, which is why the program was successfully used with the UCLA Football and Water polo teams as an aid to enhancing their abilities to instinctively use hand to hand techniques while thinking about the strategy of the play in the moment and not which hand goes where.
Kinnick Mcdonald
ABOUT: Kinnick Wheaton specializes in inbound marketing and high volume lead generation strategies designed to fuel the high transaction sales team at Zen Planner. She understands how to implement campaigns that span Sales and Marketing to improve close-rates and ROI visibility. She thrives in a start-up culture and brings data-driven processes to high-growth environments.
Friday, May 3rd
200 / 300: The 2019 Zen Planner Martial Arts Industry Report at 8:30AM
Zen Planner recently launched its 3rd-annual Martial Arts Benchmark Report with the goal of helping school owners easily see what top-performing schools, are doing to create financial success for themselves. This session will explore the results of the report and highlight the differences found between the top-performers and those who are still working to master the business side of school operations.
Chris Mierzwiak
ABOUT: Chris is Zen Planner's Partnership Manager, a former professional mixed martial artist and Brazilian Jiu-Jitsu black belt. He is passionate about helping school owners improve their business practices while maintaining their core values as martial artists.
Saturday, May 4th
200: Zen Planner Business Tool Walkthrough at 10:15AM
An in-depth, operational management course that simplifies KPI tracking, budgeting and projections for all areas of the business. Attendees will walk away with a complimentary tracking tool and a simplified understanding of the relationship between and uses of advanced KPIs.
200: Choosing the Right Student Management Software at 2:15PM
Tony Morrison
ABOUT: Tony an instructor and school owner of Krav Maga but he was awarded train the trainer status by John Whitman the creator of the Krav Maga Alliance and a 5th Degree black belt in Krav Maga. Tony is a member of a select group of Krav Maga instructors who travel around the world certifiying and teaching seminars for the Krav Maga Alliance organization.
Saturday, May 4th
303: Teaching Age Appropriate Combatives to Kids at 2:15PM
Bryan Nay
ABOUT: Bryan Nay has been training in the martial arts for 28 years, and holds black belts and
certifications in multiple styles and disciplines. Combining his decades of experience in the arts with his years of academic and hands-on experience in business, he now helps school owners reach new levels of their own success.
Friday, May 3rd
404: Culture Eats Strategy for Breakfast at 8:30AM
204 / 304: How to Deliver Constructive Feedback wit404h Anyone at 3:00PM
Saturday, May 4th
201: How to Build Realistic Enrollment Projections at 9:30AM
Sunday, May 5th
404: Working with Millennials and Generational Differences at 9:45AM
Kathy Olevsky
ABOUT: Kathy Olevsky is an 8th Degree Black Belt in Karate. She began her studies of the martial arts in 1978. Kathy is the managing partner in their group of Karate International schools North Carolina. She now teaches Black Belt classes and mentors all of the Karate International locations in North Carolina. Kathy writes a monthly Blog for Karate International and is also a featured monthly columnist in MA Success Magazine.
Saturday, May 4th
400: Understanding and Avoiding Credit Card Chargebacks at 11:15AM
Martial Arts schools that auto draft credit cards are experiencing customer disputes and chargebacks as consumers become more aware of their credit card rights. Customers can dispute charges even going back a year or two. Learn more about chargebacks and how to avoid them.
Erik Paulson
ABOUT: Sensei Erik Paulson's martial arts journey began in 1974, in Judo. From there, he went on to train in the disciplines of Freestyle and Greco-Roman Wrestling, Boxing, Jeet Kune Do, Filipino Martial Arts (Kali/Eskrima/Arnis), Shoot Wrestling, and Brazilian Jiu Jitsu. Many of his teachers included training with Rorion Gracie, Royce Gracie, Rickson Gracie, in a garage, Greg Nelson, Rob Kaman, and Nicolas Saignac. He is world renown for his grappling, and is considered a leading authority in MMA.
Erik is the founder of CSW Training Center (Combat Submission Wrestling) and STX Kickboxing(Savate-Thai Cross Training). Besides Heading CSW in Fullerton Ca., Erick has also written a book,History of American Submission Wrestling, and was a coach of Team Lesnar on The Ultimate Fighter, Season 13.
Saturday, May 4th
Combat Submission Wrestling and STX Kickboxing at 10:15AM
Erik is the encyclopedia of submission grappling.
Karel "Silver Fox" Pravec
ABOUT: Karel (Silver Fox) is a 3rd degree BJJ Black Belt under Renzo Gracie with 33 years of martial arts experience and 26 years of BJJ experience. He is known for his submission oriented style and is considered one of Renzo Gracie's most technical black belts. He is an author of instructional book & video series - Fluid BJJ.
Saturday, May 4th
BJJ Triangles as Submissions & Control at 2:15PM
Benefits and uses of - Triangles - Inverted Triangles - Reverse Triangles as methods of controlling your opponent as well as submissions.
Sunday, May 5th
Training Martial Arts in Water at 7:00AM
Learn how to do solo water drills to help your striking and/or grappling technique. The session will be in the hotel pool and will show how training in water helps building muscle memory while getting the benefits of water resistance & buoyancy for speed and recovery.
Jeff Presley
ABOUT: Sales Director at Causely, Inc. in Lexington, KY. Jeff is passionate about helping businesses be a world-changing force for good and showing them "doing good is good for business." Jeff has worked with hundreds of small business owners to improve our communities through charity, marketing, and social media.
Saturday, May 4th
202: Social Media & Creating Your Online Student Community at 8:30AM

You can't just "sort of" do social media and be productive. Like everything else in your school you need to be intentional about it. In this session we'll put some structure and strategy to getting the most from your online presence.
Chris Rappold
ABOUT: Has been a student in the martial arts for 37 years, holds a 6th degree black belt is a 5 time world karate champion and is the executive director of Team Paul Mitchell Karate. His Organization Personal Best Karate is approaching it's 29th year and has 6 locations in Southeastern MA.
Friday, May 3rd
203/303: Sparring for Retention and Fast Progress at 1:45PM
Finally a teaching methodology that is 100% devoted to functional sparring training that helps retain students. Stop letting sparring be the reason your students become discouraged, intimidated and wanting to "take some time off."
Saturday, May 4th
400: Expanding to 3 Locations and Beyond at 1:00PM
Paul Reavlin
ABOUT: Paul Reavlin is the founder of Revgear, a high end martial arts gear and apparel supplier. With over 23 years of experience working with martial arts schools, he is an expert at maximizing product sales and profits for schools, gyms, and academies. He is also a CPA and Black Belt in Krav Maga.
Saturday, May 4th
102: Pro Shop Sales Best Practices for New Schools at 10:15AM
Randy Reid
ABOUT: Randy Reid is a school owner, former competitor and the editor of Dojo Nation Times. A 40+ veteran of martial arts, Mr. Reid works with some of the top schools in the nation and will share his findings on systems that these top school owners utilize.
Saturday, May 4th
100 / 200: Must Do's For New School Owners at 8:30AM
Ernie Reyes Jr.
ABOUT: An actor and martial artist, known for his acting work in films such as The Last Dragon, Red Sonja (1985), Teenage Mutant Ninja Turtles (1990), Teenage Mutant Ninja Turtles II: The Secret of the Ooze (1991), Surf Ninjas (1993), and The Rundown (2003). He is celebrating and touring for the 30 year anniversary of the original Teenage Mutant Ninja Turtles movie this year.
Patrick Rivera
ABOUT: Kru Patrick is USA National Muaythai Team Head Coach/Coach for Youth and Adults at the IFMA World Championships and Pan-Ams under the United States Muaythai Federation (Bangkok, Cancun, Buenos Aires: '16,'17, '18, '19). His methods have catapulted his Team to one of the most decorated Muaythai Teams in America and at IFMA, on the International Circuit. In addition, he owns two of the most successful and profitable Muaythai academies in the world: VALOR Training Center in Stockton, California with plans on opening a third branch this year.
Friday, May 3rd
303: Forget Memorization: Building Progressive Student Drills at 4:15PM
Learn how to quickly develop your student's "Fight IQ" thereby improving their real world performance---which leads to improved retention! Understand how to engage your students by teaching them "Cause and Effect" combinations rather than rote memory.
KATALIN RODRIGUEZ OGREN
ABOUT: Katalin is a 4 times Black Belt. Her school has been opened since 2001 and is located in downtown Chicago. She has been presenting for 20 years for the martial arts industry, written a book, starred in 17 training DVDs, and has hundred published articles.
Friday, May 3rd
Building Better Mitt Holders for Striking Classes at 4:15PM
Engrain in your students that learning to hold the mitts is as important as getting to hit them. Mitt training classes epitomize the reciprocation that exists in the martial arts industry. All types of striking classes need mitt drills that teach good technique and the use of footwork.
Matt Rosalez
ABOUT: Owner of Max Academy of Martial Arts in Brentwood, California, where his staff of ten amazing instructors help to change the lives of 300 students. Matt has 20 years of experience teaching martial arts and nine years experience owning his own school.
Saturday, May 4th
100: Quitting the Day Job - Make Martial Your Career at 1:00PM
How Matt went from teaching martial arts part time to making it my career. This is an interactive seminar.
Harinder Singh Sabharwal
ABOUT: Sifu Harinder Singh is a Speaker, Author and High Performance Coach. He is the teacher of Military, Special Forces, Secret Service, SWAT, and over 100 Law Enforcement Agencies across the globe. He is a is a 22nd Generation Tai-Chi Master and a Senior Instructor responsible for spreading Bruce Lee's Jeet Kune Do. A second generation Wing Chun Disciple in the Ip Man/Leung Sheung/Ben Der Lineage. A Brown Belt in Brazilian Jiu Jitsu, a Guro in Kali/Escrima/FMA. A wrestling, boxing, and savate coach. Sifu Singh is also an Advanced Medical Qi Gong Practioner.
Sunday, May 5th
JKD Combat Flow - Box,Trap, Wrestle at 9:45AM
Finally learn how to functionalize the trapping hands. The key factor to making trapping affective in 2019 is to combine it with boxing and wrestling.
"Box-Trap-Wrestle" is the nucleus, or the center point of the fight. These ranges are so close to each other that they overlap and cannot be separated. The key is to be able to seamlessly flow between Boxing, Trapping, and Wrestling and develop lightning fast reflexes. Participants will be introduced to simple counter for counter 3 beat flow drills that will allow them to develop the reflexes and reaction time necessary to apply trapping with and against boxing and wrestling.
Chris Santillo
ABOUT: Has over 20 years training in Kempo Karate. Shihan Chris Santillo is the founder, president and headmaster of Potomac Kempo, which has 4 locations in Virginia.
Saturday, May 4th
302: Making Parents Your Ally at 1:00PM
How to connect with parents and create a community of support around your students.
101 / 201: Why to Charge Top Dollar for Your Program at 2:15PM
Your success (and the success of our industry) depends on your ability to differentiate yourself from other schools and programs. We will discuss how to do this, how to optimally project yourself, your staff, and your school; and how to charge accordingly.
Pedro Sauer
ABOUT: Pedro Sauer is an 8th degree Brazilian Jiu-Jitsu Coral Belt and student of the legendary Rickson Gracie. He is revered as one of the pioneers of the gentle art and has captured a legion of followers through his teaching. The Pedro Sauer Brazilian Jiu-Jitsu Association (PSBJJA) is one of the largest and most respected Jiu-Jitsu Associations in the world.
Saturday, May 4th
Gracie Jiu-Jitsu at 8:30AM
Listen to the philosophies and learn from one of the great pioneers of Gracie Jiu-Jitsu! Master Sauer will explain and show details to help you better understand what is "invisible" Jiu-Jitsu.
Chad Shepherd
ABOUT: USMC vet, retired MMA fighter with 30 yrs experience in Martial Arts. 25 of that under Hanshi Dave Kovar as a student, school manager, and business Coach for Kovars Systems. Having been a single school operator to helping run a multi-school organization like Kovars he always has a unique perspective and colorful presentation.
Friday, May 3rd
203: Command Your Class - Communication with Tonality & Body Language at 11:45AM
We learn and communicate 3 basic ways. Visually, Auditory and Kinesthetic. Are you possibly losing students due to not teaching using all 3 methods? This session will help you hit all 3 every class you teach helping you retain and reach more students.
Saturday, May 4th
204 / 304: The Journey from Wallflower to Leader at 9:30AM
Does your assistant show up and stand around, hovering around the back of the class pretending to be involved? This session will give them and you the tools to begin engaging with students, giving feedback, correcting appropriately and having conversations with parents.
200: The Best Classroom Format at 11:15AM
Mike Swain
ABOUT: 4 time Olympian and Olympic coach. First World Judo Champion from the western hemisphere. VP Dollamur sports Surfaces / Swain Sports and co owner of Gold Medal Martial arts in Belmont. California.
Friday, May 3rd
Olympic Judo Takedowns at 4:15PM
Mike Swain 4 time Judo Olympian and America's first World Champion will teach the basics of some of the most effective take downs used at the highest level. If you want to enhance your curriculum and learn tips on how to effectively teach take downs in a fun and safe way this is the class for you.
Cody Sunkel
ABOUT: Cody is the Sales Director at Zen Planner. He believes that the boutique gym industry has the potential to alter the trajectory of health in our modern society, and he's motivated to scale this industry by enabling it's most powerful drivers: gym owners. Prior to ZP, Cody was the gymnastics coach at Diablo CrossFit where he coached some of the most decorated CrossFit athletes in the world. He was also a division 1 springboard diver at UC Berkeley, where he studied Social Entrepreneurship.
Friday, May 3rd
404: Culture Eats Strategy for Breakfast at 8:30AM
Katie
Toliao-

Hurd

ABOUT: Katie is a 1st degree Black Belt in Krav Maga and the Program Manager of Krav Maga at Combat Sports Academy (CSA) in Dublin, CA. She held a spot on the 2009 U.S. National Muaythai team that competed at IFMA, the Muaythai World Championships in Bangkok, Thailand. Katie also held the U.S. National Title with the MTAA at 135 pounds. She eventually decided she loved teaching regular people how to protect themselves and their families more than she loved fighting, and went on to focus on her Krav Maga career. As a member of the Krav Maga Alliance Training Team, Katie holds "train the trainer" status and is a certified KMA Force Instructor.

Sunday, May 5th

Sparring for Self Defense at 11:00AM

This is a physical block including partner drills, offensive and defensive techniques and isolation sparring concepts to help attendees structure a robust sparring program that not only is safe but ultimately increases students actual fighting skills and maximize member retention.
Chip Townsend
ABOUT: 14X International Sport Karate Association Breaking world champion, undefeated in competition power kicking at world level from 2000-2008. and Owner of Team Chip Martial Arts Centers Texas and Oklahoma.
Saturday, May 4th
The Foundation for Powerful, Efficient Kicks at 1:00PM
Tons of practical, applicable tools for better kicking flexibility for yourself and your students. Functional application of that flexibility for kicking more effectively, maximizing your kicking power and efficiency.
Glyn Ann Townsend
ABOUT: 6th Degree Black Belt in Tae Kwon Do, 3x Women's Creative Breaking World Champion, Co-owner of Team Chip Martial Arts Centers, Wife and mother of 3.
Sunday, May 5th
Martial Arts Fitness Class at 7:00AM
How to structure a fitness class, incorporating martial arts, for your adult students. Several workout formats to kick off your day, and give you ideas on how to start a program in your school, or add a little extra SWEAT to the end of your adult classes.
Nancy Walzog
ABOUT: A certified 4th Degree Master Instructor, a 1st Degree Black Belt in the Doce Pares Multi-style System, and a Brazilian Jiu Jitsu Purple Belt. In addition, she is a Level 1 Certified Coach with USA Boxing and a certified instructor in the FAST Defense system.
Saturday, May 4th
303: Integrating Secondary Programs at 8:30AM
Discuss the pros and cons of adding secondary programs at your location and go over the critical items to consider, key decisions to make & proven strategies needed to maximize profitability and limit stress.
Elaine Warrener
ABOUT: Elaine Warrener is a 5th degree black belt on the Kovars team. Serving as an accomplished Program Director herself, she's now spearheading the development of Kovar Systems Program Director training materials to serve schools worldwide.
Friday, May 3rd
201 / 204: PD Cert Overview for Owners at 8:30AM
202: Handling Quit Conversations at 4:15PM
Quit conversations are something we have to handle, but can be difficult to navigate well. Learn multiple strategies for handling quit conversations that are more likely to result in retaining that student.
Saturday, May 4th
100 / 200: Program Director Certicication Introductory Workshop at 8:30AM
We will be debuting content for the Program Director Certification Course. This will include discussion and role play as well and a deeper explanation of the course.
204 / 304: Handling Difficult Parent Conversations at 11:15AM
We've all had to deal with a frustrated or emotional parent, and it often isn't an easy conversation to have. We will break methods to handle these difficult conversations, and spend time role playing the concepts
204: Running Effective Staff Meetings at 1:00PM
Team communication is one of the most important tools to running a successful academy. We will explore ways to run your staff meetings that foster successful and consistent team communication, and also keep your team informed on the priorities for your academy.
301: Improving Your Conversion Rate at 2:15PM
Improving your conversion rate not only leads to more enrollments, but also helps your academy run more efficiently. We will dive into the components that affect your conversion rate, and strategize different ways to improve them.
Sunday, May 5th
101: Phone and Online Communication Skills for Enrolling New Students at 8:30AM
Communication is key! In this day and age we need to be proficient at utilizing multiple strategies to communicate with our prospects. This session will focus on best practices for communication to prospects. We will also cover ideal frequency of response for our methods of communication.
101 / 201: The Enrollment Process at 11:00AM
There are many pieces that go into a successful enrollment process. In this session we will identify the key components of the enrollment process. We will also discuss best practices to utilize these components. You will leave this session will practical ideas for improvements you can make to your existing process.
John Whitman
ABOUT: John Whitman is a 6th degree black belt in Krav Maga, the founder of the Krav Maga Alliance, and the owner of the successful Alliance Culver City gym. He has trained civilians, military, and law enforcement units in defensive tactics for nearly 25 years and is the author of several books on Krav Maga.
Saturday, May 4th
When Self Defense Becomes The Fight at 10:15AM
Bridging the gap between self defense and fighting techniques.
Nick Wilson
ABOUT: Nick Wilson has been training with Dave Kovar for 28 years and has Black Belts in Kenpo Karate, Brazilian Jiu Jitsu, Tae Kwon Do, and Escrima. He's managed multiple locations for Kovars, growing one to 430 active members. He is currently the General Manager of the Satori Instructor Alliance.
Friday, May 3rd
Single Leg X Guard Attacks at 1:45PM
Saturday, May 4th
204: Satori Alliance Level One Certification Test Prep at 8:30AM
404: Developing Growth Mindset for Instructors at 10:15AM